Аналитик американского центра Atlantic Council Андерс Аслунд приветствовал данные об ускорении экономического роста Украины, опубликованные Государственной службой статистики Украины во вторник. Об этом пишет "Голос Америки".

"Наконец, хорошая экономическая новость. Валовой внутренний продукт вырос по предварительным данным на 3,1% за первый квартал, по сравнению с тем же периодом предыдущего года, после того как рост был лишь на 2,2% в четвертом квартале 2017 года", - написал Аслунд в Twitter.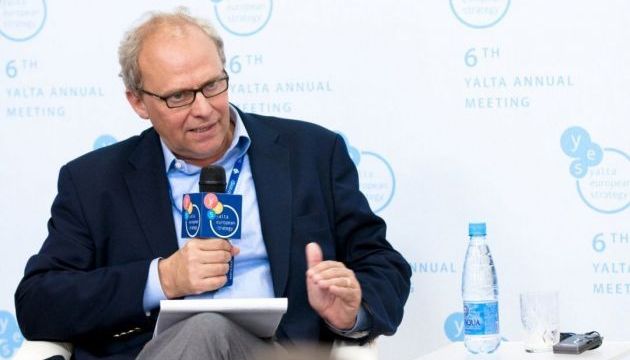 Ukraine: finally some good economic news. Gross domestic product rose a preliminary 3.1% yoy in Q1 after growing only 2.2% in Q4 2017.

— Anders Åslund (@anders_aslund) 15 травня 2018 р.


Росту экономики способствовало "укреплению спроса со стороны домохозяйств и бум в инвестициях". Так прокомментировала новость об ускорении экономического роста Украины экономист исследовательского подразделения The Economist Group Агата Демараис.

Ukraine real GDP growth stood at 3.1% year on year and 0.9% quarter on quarter in Q1 2018 - perfectly in line with @TheEIU full-year forecast of 3% on the back of growing household demand and still booming investment

— Agathe Demarais (@AgatheDemarais) 15 травня 2018 р.