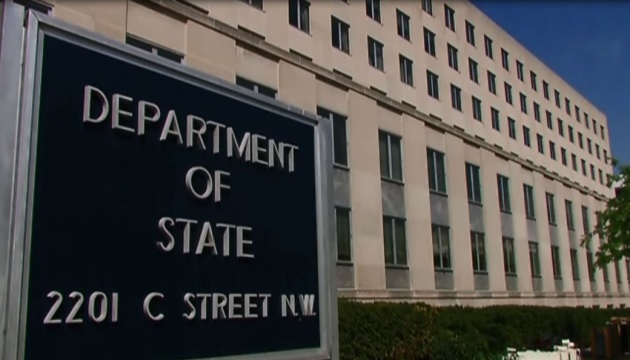 Государственный департамент Соединенных Штатов Америки вновь обвинил Россию в нарушении резолюций Совета безопасности ООН по Северной Корее. Об этом сообщила официальный представитель Госдепартамента Хезер Науерт в Twitter.

"Мы предупредили Россию о незаконной севернокорейской торговле углем через её порты. Россия говорит, что будет придерживаться всех резолюций СБ ООН, но она не в состоянии обеспечить их соблюдение и поощряет незаконное поведение КНДР. Нет больше времени для отговорок", - написала она.

Ранее администрация президента Трампа заявляла, что для решения северокорейского кризиса остаются "все варианты на столе", в том числе военные.

США видят прямую угрозу своей национальной безопасности, поскольку речь идет о стремлении КНДР применить ядерное оружие, что может достичь территории Соединенных Штатов.


We have warned #Russia of the illicit North Korean coal trading through its ports. Russia says it will follow all UNSCRs, but it fails to enforce them and rewards illegal behavior by the #DPRK. There is no more time for excuses. https://t.co/j2uuQ1H199

— Heather Nauert (@statedeptspox) 29 січня 2018 р.