The prophetic words of the Chechen hero Dudayev came true: a corrupt, infantile and weak Europe turned out to be a fool.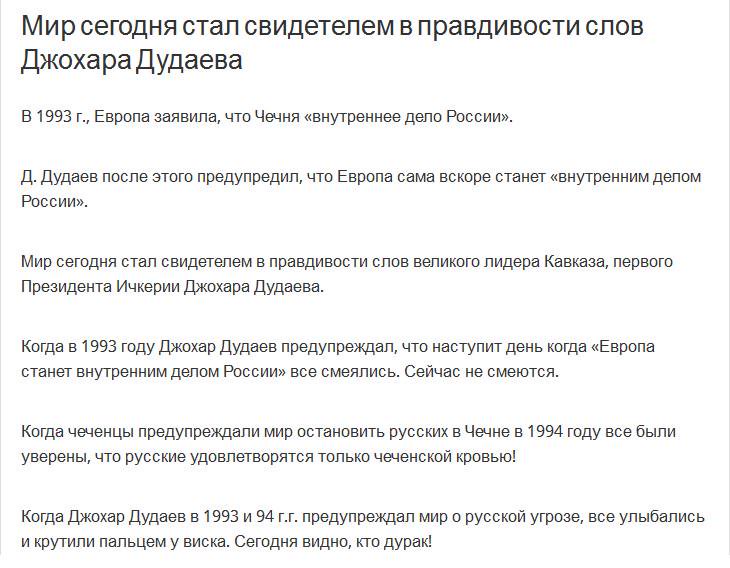 Les paroles prophétiques du héros tchétchène Dudayev se sont réalisées: une Europe corrompue, infantile et faible s'est révélée être un imbécile.
**
Le parole profetiche dell'eroe ceceno Dudayev si sono avverate: un'Europa corrotta, infantile e debole si è rivelata una pazza.
**
De profetische woorden van de Tsjetsjeense held Dudayev kwamen uit: een corrupt, infantiel en zwak Europa verkeert in de kou.
**
Die prophetischen Worte des tschetschenischen Helden Dudayev wurden wahr: Ein korruptes, infantiles und schwaches Europa erwies sich als Narr.