Steve Rosenberg@BBCSteveR
А в туалет во сколько? :-)))
Oh, the glamorous life of a foreign correspondent. In my Siberian hotel room this week, instead of a shower, there was a "bowl for washing feet". The sign on the wall reads: "The bus to the showers leaves every Thursday at 3pm from Block 6".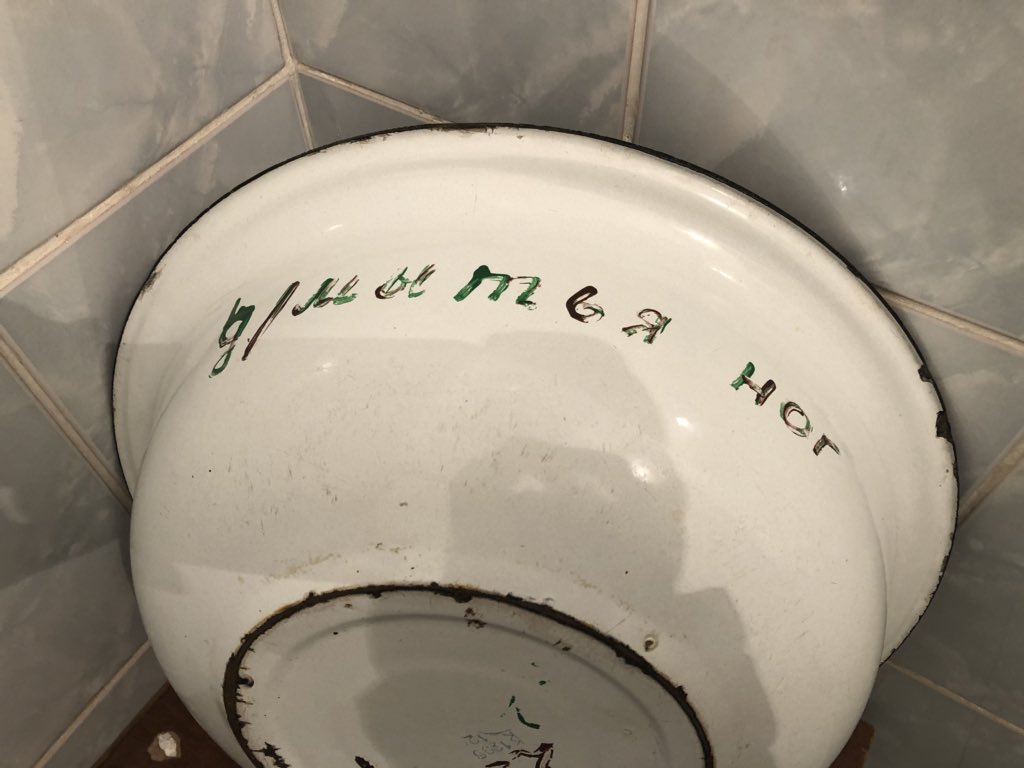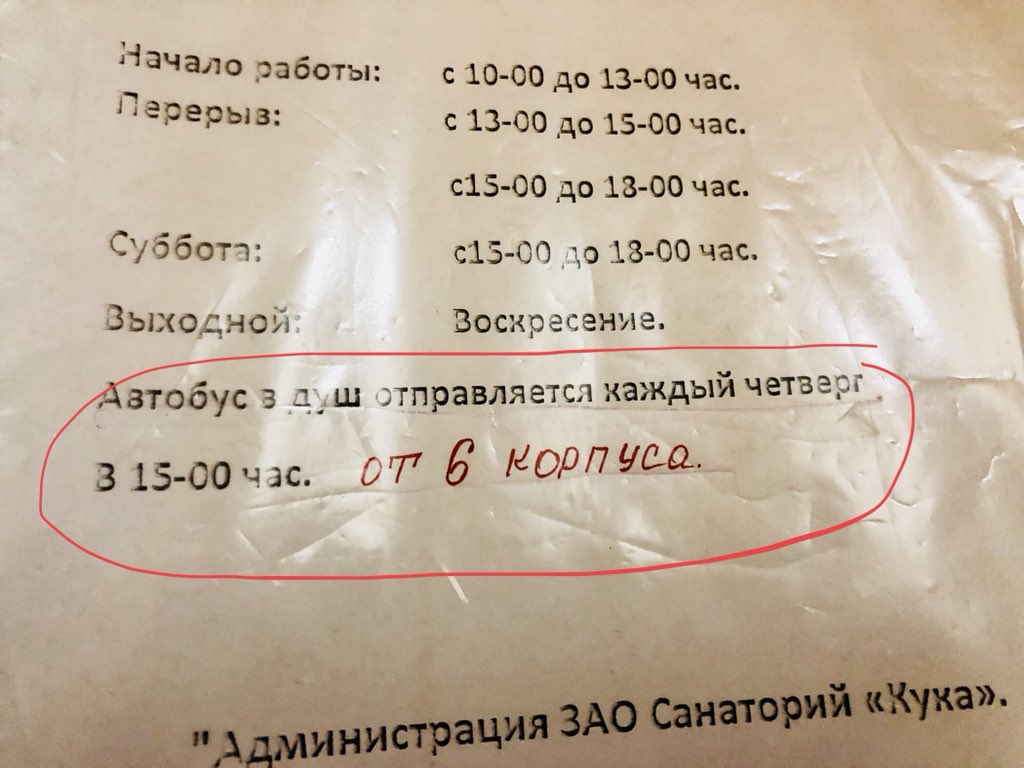 "О, гламурная жизнь иностранного корреспондента. В моем сибирском гостиничном номере на этой неделе вместо душа была «миска для мытья ног». Знак на стене гласит: «Автобус в душ отправляется каждый четверг в 3 часа дня от корпуса 6»".